Version 1.7a1a
I let a TX3 auton explore a system until it had "No unexplored objects in system".
But it hadn't found the Acheron stargate which was near a Mining Colony that it did discover (top centre of second image).
Using a system map ROM brought the stargate up, no problem.
I don't know if this is intentional but I personally would greatly prefer to have the autons find the stargates as well.
Ferdinand (I think) gets credit for spotting this.
hadar auton explored (640 x 384).jpg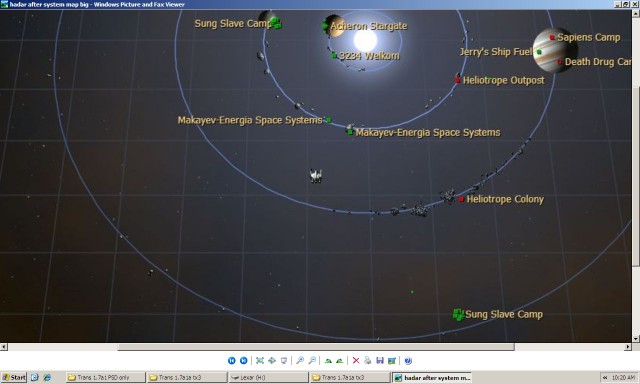 hadar after system map ROM (640 x 384).jpg
Resolve
Archive
Reopen
Create
Edit
Save
Attach File
Cancel Edit