Enhancing a reactor with either Heliotrope fuel or at the Arcology School of Engineering results in an enhanced reactor but no '+enhanced' tag shows in the dock service screen <Controls> ItemDisplay.
A '+enhanced' tag is also missing in itempicker lists. See image, one reactor is enhanced and the other is standard.
The enhancement works, reactor power and price are both increased.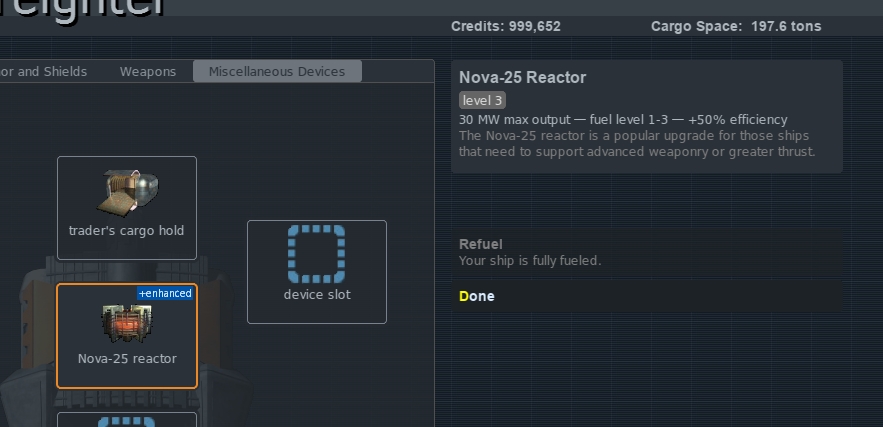 Resolve
Archive
Reopen
Create
Edit
Save
Attach File
Cancel Edit