The deployed barricade stations are all called "titanium barricade". Although docking will reveal whether they are quad, double or single in the screen description it would be clearer if they were called this in the targeting display.
Or possibly a slightly different station image could be used for each. Maybe a slightly bulkier image as the mass increases?
---------
The damage/integrity values are glitchy between stations and items.
A targeting display value of "Hull: 69% " will show as "integrity: 50%" for the recovered item in the cargo hold.
Sometimes an integrity value doesn't show for damaged recovered items but they also don't stack with undamaged items.
In the attached image the first item was deployed and recovered undamaged, the second is "Hull: 86%" when deployed and the third is "Hull: 42%".
---------
A barricade attribute would be handy in the StationType to filter them in object lists.
---------
Minor. If the barricades are deployed using sysCreateStation they do not have an %itemName% or mass value in &dsBarricade;.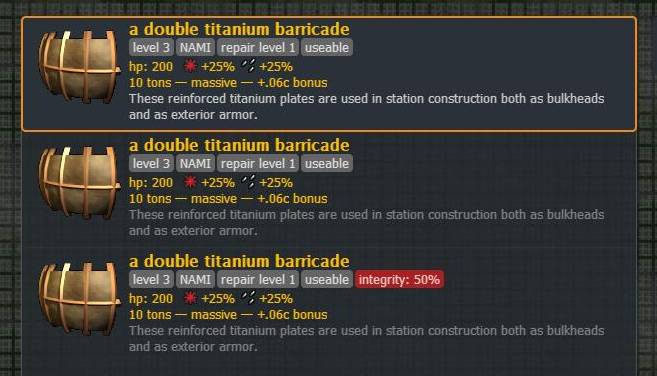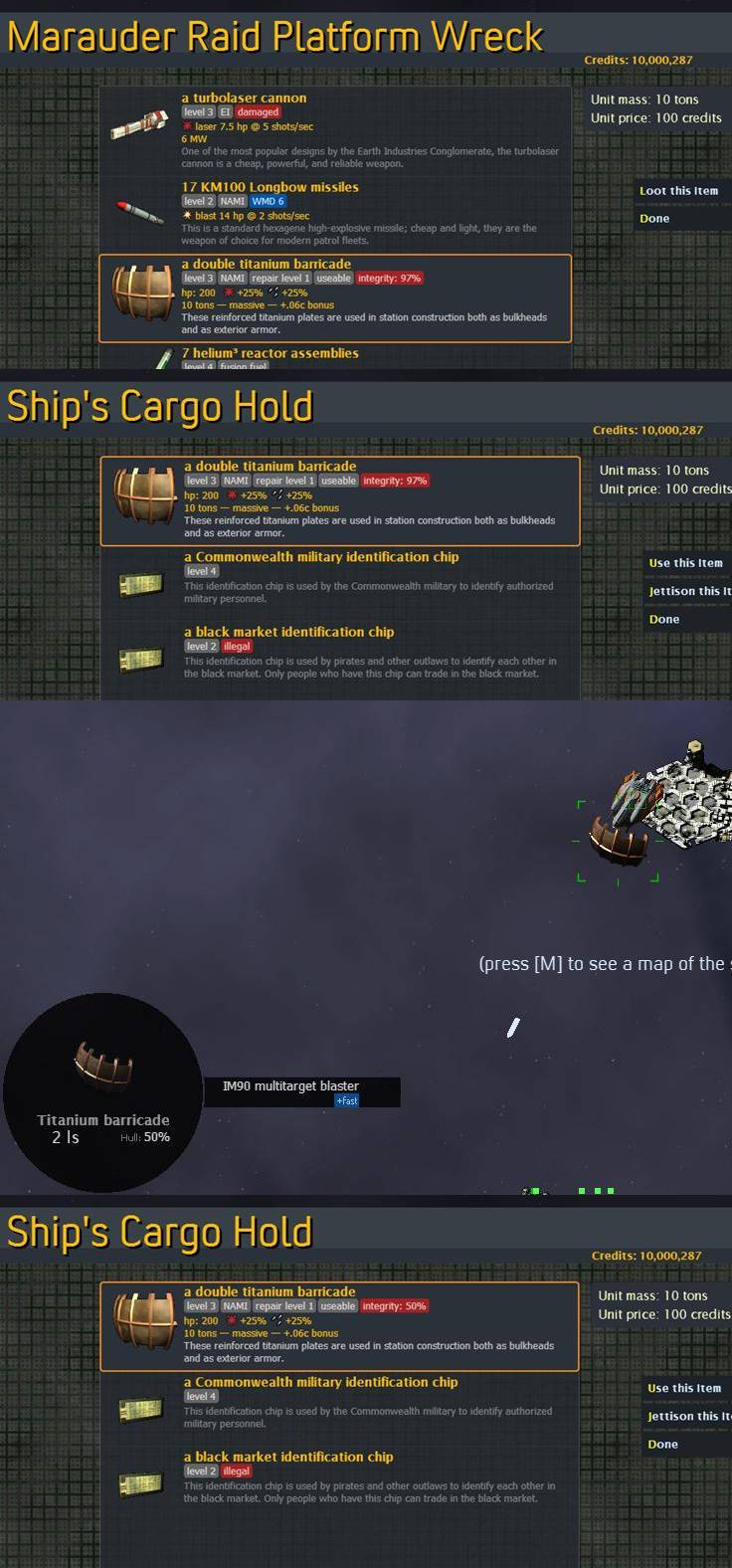 barricade integrity 1.9a2.jpg

barricade items 1.9a2.JPG
Resolve
Archive
Reopen
Create
Edit
Save
Attach File
Cancel Edit