Three issues.
 First, dock services should not agree to remove a device if it results in a ship having fewer than zero free device slots.
 Second, dock services will not allow you to replace one weapon with another weapon if you have no device slots open, even if this would result in the same number of slots being used.
 Third, it is possible to install a two-slot reactor even if all of your device slots are full, resulting in -1 free slots.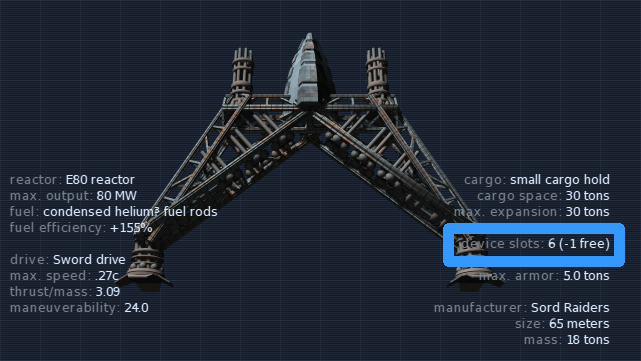 Resolve
Archive
Reopen
Create
Edit
Save
Attach File
Cancel Edit