If the game is saved when a missile detonates, then reloaded, the game loses track of what fragments have what properties. Specifically, it gives sub-fragments (eg. The little pieces that come off an M5) to share some properties of the parent fragment. This includes the existence of said sub-fragments. This means you get a massive cluster-bomb effect with large munitions.
To replicate: Start in Eridani. Give yourself a NAMI heavy launcher and some M5's.
Fire at the gas giant, and quit the game the instant that it hits, as you see the flare start. Then reload. The bug is very obvious when it triggers, and if the game derps then it can corrupt a savegame completely (hence the previous ticket I made, then resolved when it became clear it was tied to this bug).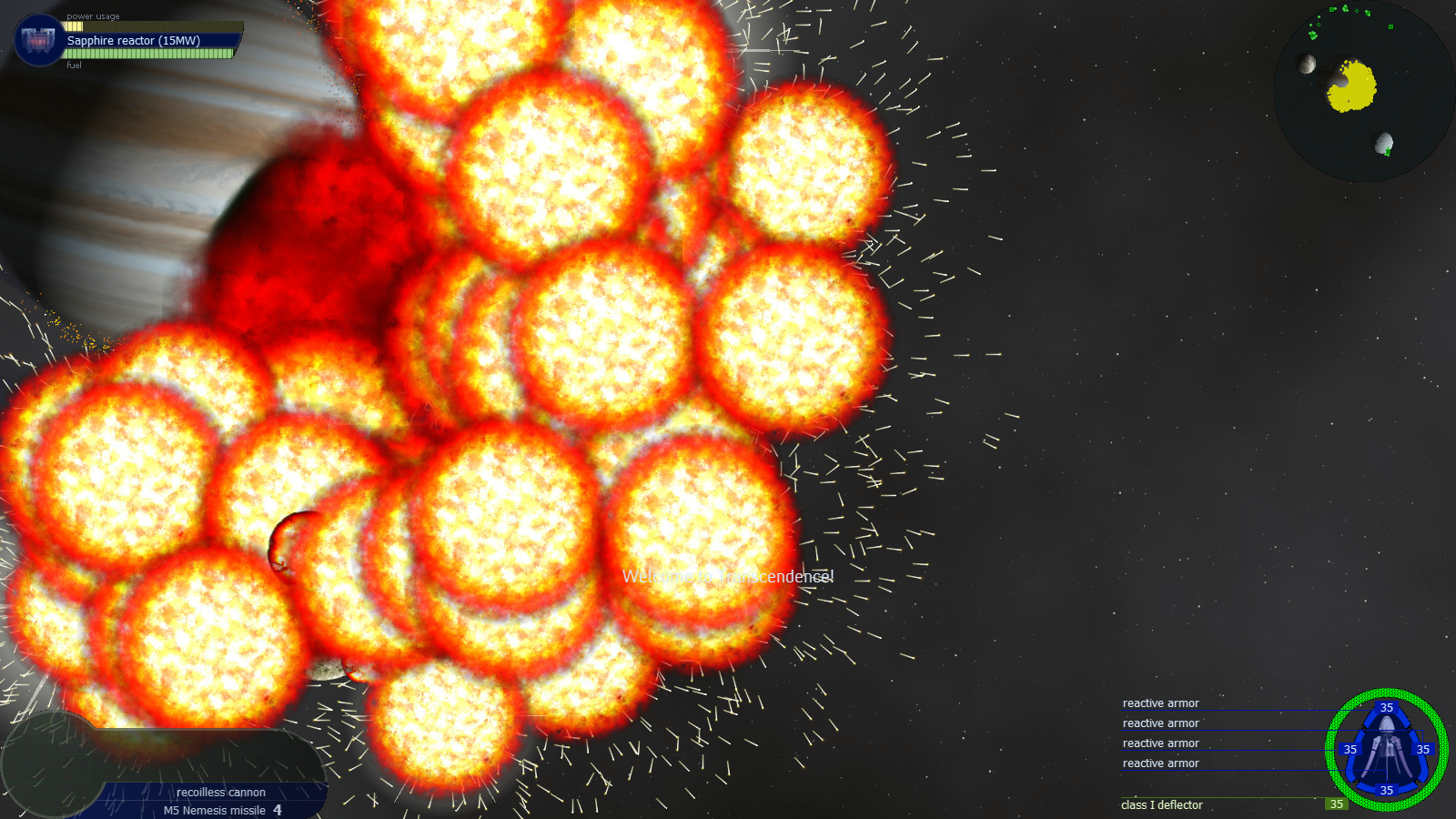 WelcomeToTranscendence!.png
Resolve
Archive
Reopen
Create
Edit
Save
Attach File
Cancel Edit