Great UI. Much easier to work with autons now.
Couple of points.
Cannot tab to "Deployed" from the "Cargo Hold" if you enter via "U" then "B". Can tab to "Waiting" but not "Deployed".
Entering via "Q" allows tabbing between "Deployed", "Cargo Hold" and "Waiting".
Entering dockscreen via "Q" and tabbing to "Cargo Hold" from "Deployed" does not sort autons as happens when entering by "U" then "B". This is erratic. Sometimes tabbing to a different tab will sort them and other times it doesn't, not sure why. Sorting every time would be ideal.
Having a lot of autons can cause the headings bar at the top of the screen to be covered. Still functions but looks odd.
Also with the right number of autons the auton icons are cut off at the top and bottom of the screen.
"TX3 1 is flying a TX3 explorer auton." looks awkward. Maybe "TX3 1 is a TX3 explorer auton". Check for 'character' or something to distinguish from the 'real' wingmen?
Added: I frequently use the 'Break and Attack' command for my autons. When they are doing this the 'Attack Target' command does not appear. It would be handy if the 'Attack Target' command did appear. This would allow all the autons to be focused on one target. It currently needs two actions, 'Form Up' and then 'Attack Target' to do this.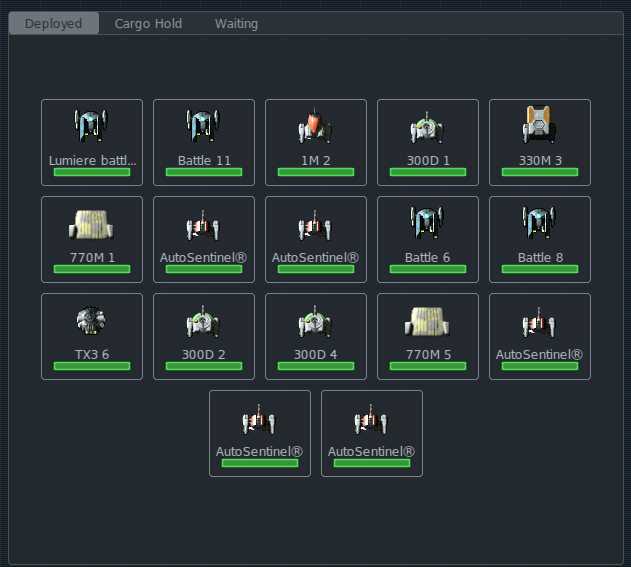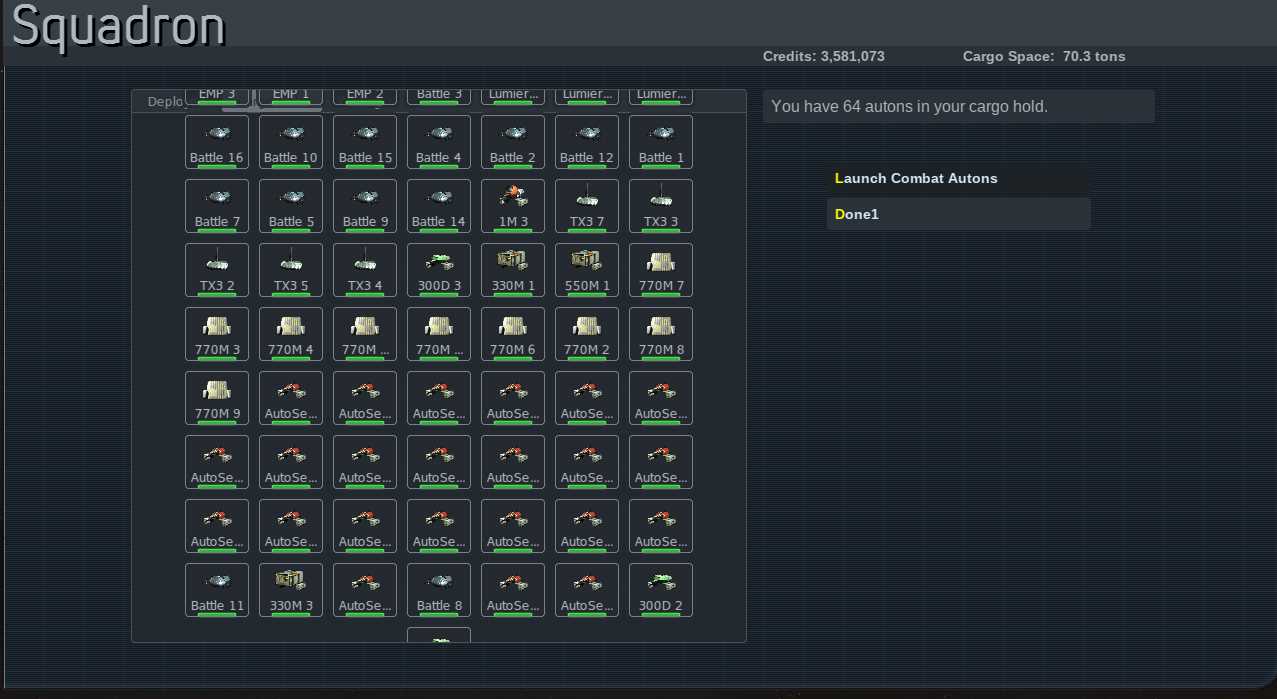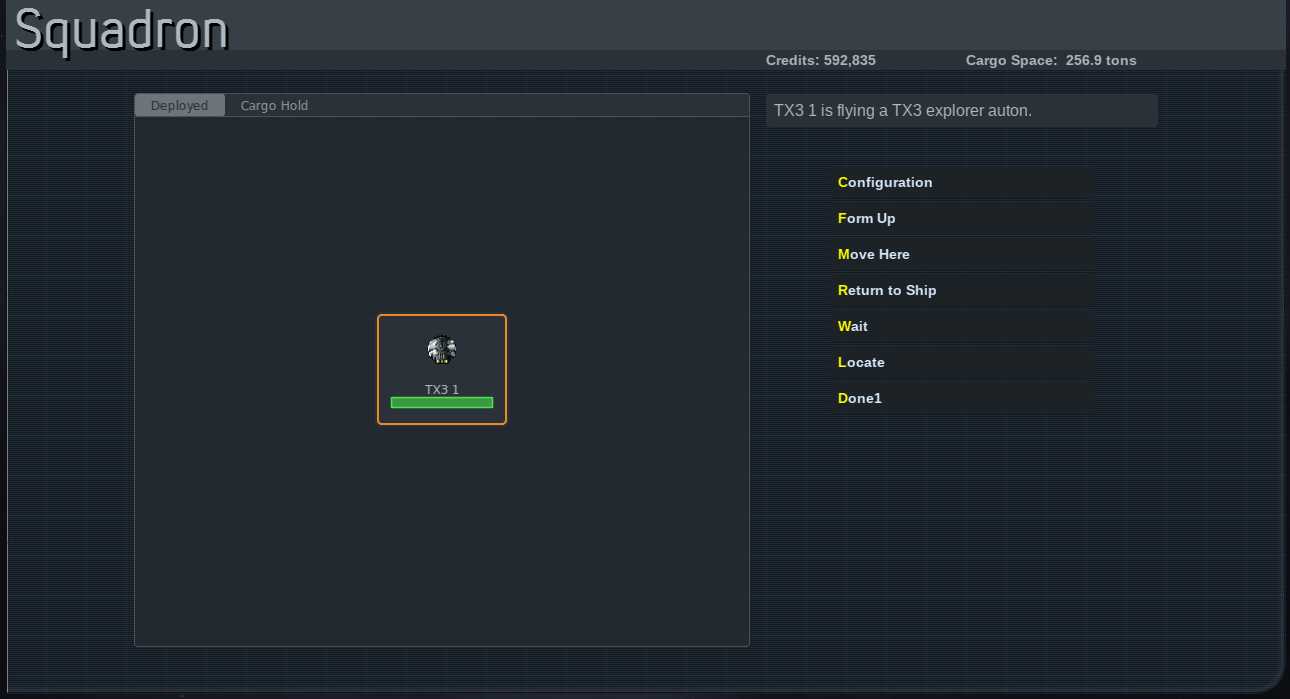 Resolve
Archive
Reopen
Create
Edit
Save
Attach File
Cancel Edit